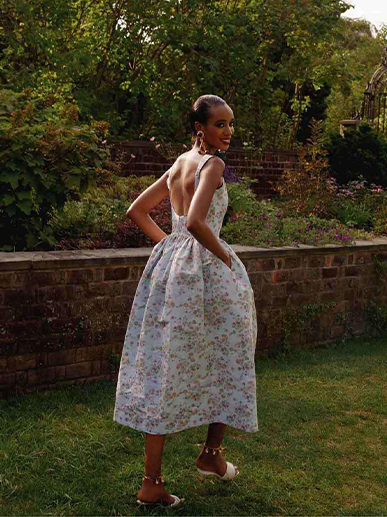 Fashion is always changing, one trend comes while another one leaves. Fashion designers, fashion weeks, and celebrities set the style for different seasons and the fashion capitals of the world Milan, Paris, London, and New York come up with new trends that have a huge influence all around the world. Later on blogs, magazine editorials endorse these new trends to the masses and retailers.
What is trend prediction and how can you predict trends?
Trend prediction is the act of foretelling fashion trends including fabrics, prints colors, patterns, silhouettes, styles, and more for clothing collections launching for new seasons.
So how do people decide what will be the thing big thing is fashion, what's hot and what is not? And who gets to decide that something is going to be the next hit thing fashion-wise?  The way to do that is fashion forecasting, this way you predict new trends based on the information of the past and the latest style-related info, this concept meets short. middle and long-term needs.
There are several prints and patterns  (abstract, linear geometric, animal, flower, etc.). How can you tell which print will be the next big thing?
There are several reliable ways to forecast a print trend, such as:
Fashion magazines and newspaper
Fashion magazines and newspapers and a great way to get an inside scoop of seasonal trends without spending too much money. You can either subscribe or pick them off the shelf as you will. Most magazines and newspapers also have online reading options such as:
Elle

Vogue

Cosmopolitan

Harper's bazaar

InStyle

Marie Clarie

Vanity fair

GQ

Women wear daily WWD
And many more
Trend forecasters
By hiring trend forecasters and trend forecasting agencies fashion houses can get trend reports for a fee.
Fashion weeks
From Paris fashion week to New York fashion week, fashion shows across the world act as facilitators for the upcoming trends in the world of fashion. Unconventional and hot couture runway styles will not likely attract the mainstream, but the themes, prints, color story, silhouettes, and detailing might become a trend and reach the high streets.
Through influencers
Influencers are ruling the world of social media that is why most trend casters look at them for information on the latest trends. This is known as bottom-up forecasting which involves closely monitoring a target market to predict upcoming trends.
In-depth market research
Analyzing your target market's buying habits can help you make informed decisions for the next seasonal print trend. However, the focus will be on various things such as events in your region, the weather, and habits. Understanding who is the customer and how they wear prints is essential to know which print trend will work for you and which will not.  
29 Mar
2022